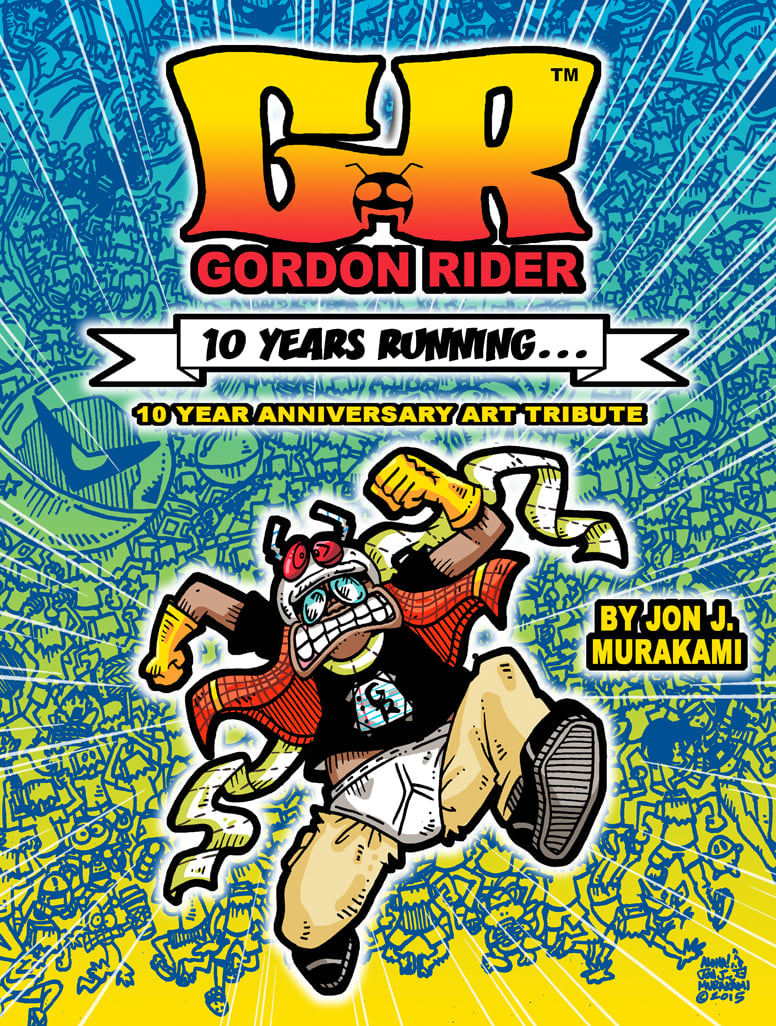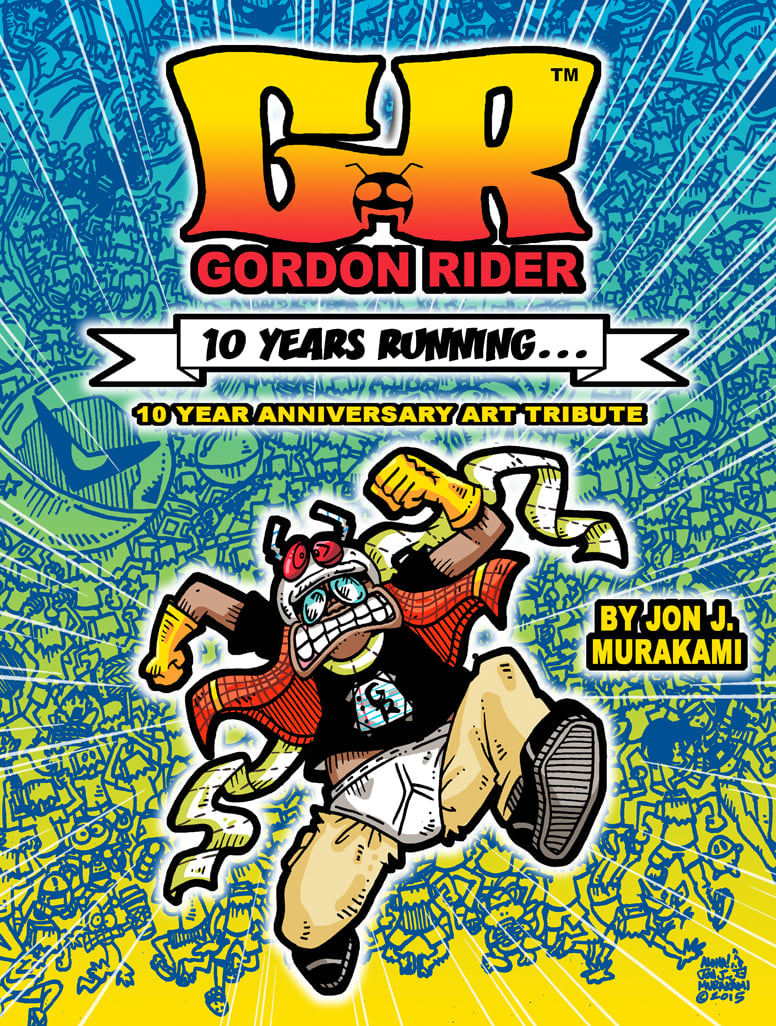 Gordon Rider™ 10 Year Running...: 10 Year Anniversary Art Tribute Book 2ND EDITION
$30.00
Because we sold out, there were a few fans who missed the chance to get it - so we're offering it again :D This book will also have a few corrections made from some errors found in the original printing.
This is an AMAZING collection of over 70 incredible artists internationally portraying their renditions of our hapless hero of Hawaii! Including Axel Medellin (Elephantman, Heavy Metal), Greg Evans (LuAnn), Dennis Fujitake (Dalgoda, Retief), Gary Kato (Mr. Jigsaw), Phil Yeh (The Winged Tiger) AND MANY MORE!!!
A Full color 80-100 page book 8.5x11" perfect bound. A MUST FOR ANY GORDON RIDER FAN!
Many Mahalos for helping celebrate 10 years of Gordon Rider!!!